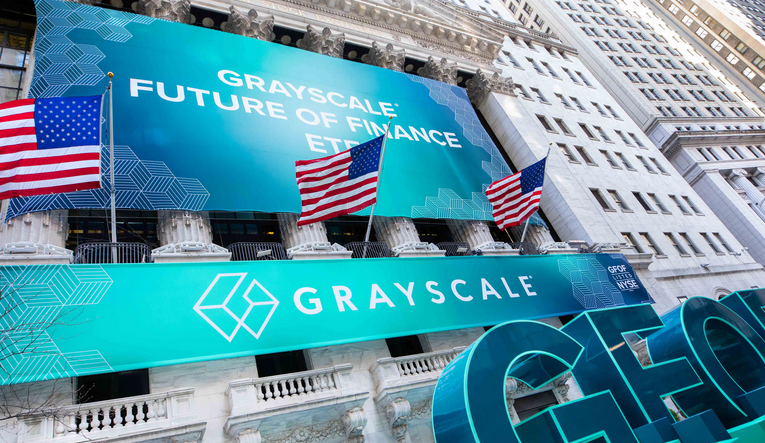 US Court of Appeals for the District of Columbia Circuit handed Grayscale a win against the Securities and Exchange Commission (SEC) in the lawsuit over converting the Grayscale Bitcoin Trust to a spot Bitcoin ETF.
With the recent flurry of spot ETF flings from the likes of Blackrock and Fidelity, the Grayscale lawsuit victory could be a major development towards having the first ever spot Bitcoin ETF approved in the United States.
With the judgment, the judge cleared the way for approval of the Grayscale spot Bitcoin ETF. The judge said that the SEC failed to recognize the "obvious financial and mathematical relationship between the spot and futures markets."
However, this does not effectively mean that the spot ETF approval is imminent, but the judgment definitely paved a clear path to the approval in a definite timeline. It also remains to be seen if the US SEC considers a review of the Court's order.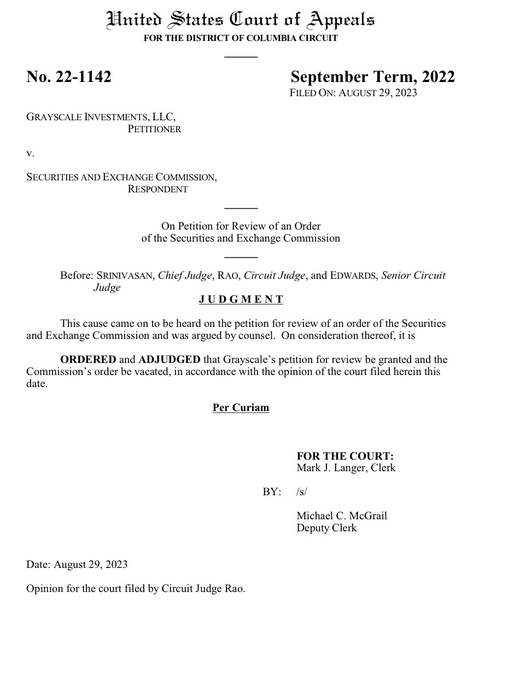 The judgment came after arguments from both sides were heard on whether or not to approve of the company's spot ETF application.
Grayscale's argument was centered around the US SEC's lack of sufficient reason to reject the spot ETF when the futures ETF was already approved.
It argued in court that the bitcoin futures ETF surveillance arrangements should also justify the case for the spot ETF, as both the ETFs are based on the Bitcoin price.
Judge Srinivasan Rao stated that agencies like the US SEC should treat like cases alike, adding that it failed to give fair reasoning as to why it denied the Grayscale application.
Еhe judge remarked that the SEC's decision was arbitrary as it failed to explain its unfair treatment of similar products.
Hence, the approval could now act as a precedent for the US SEC's approval of the spot Bitcoin ETF. Already, asset management firm Blackrock along with Fidelity, WisdomTree, VanEck, Bitwise and Invesco are vying for the spot ETF approval.

by Peter Sonner