Nuveen, the $1.1 trillion investment manager of TIAA, and Nuveen Green Capital (NGC), an affiliate of Nuveen and a provider of sustainable commercial real estate financing solutions, have launched a new fund to give insurers access to a diversified portfolio of energy efficient, climate resilient, water conservation and renewable energy projects.
The Nuveen CPACE Lending Fund is designed to efficiently aggregate the financing of commercial property-assessed clean energy (C-PACE) projects for the unique requirements of insurance investors, providing a capital efficient opportunity to access investment grade clean energy assets.
Six insurers have come together to form the initial group of investors.
In a recent Nuveen survey of major global institutional investors, 82% of insurers said they plan to consider impact investments in the next year. In North America, 55% of insurers said they take climate strategy into account in their impact investing approaches.
8 in 10 insurers globally said they were investing in, or planned to invest in, energy innovations in the next two years; 79% identified infrastructure as a focus area of their impact investing.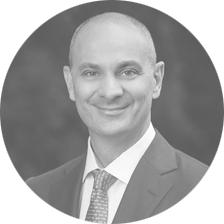 Insurers are interested in differentiated sources of capital efficient income, and increasingly motivated to address climate change

Joe Pursley, Head of Insurance, Americas, Nuveen
The Nuveen CPACE Lending Fund mirrors those interests, offering the prospect of long-dated, attractive and stable risk-adjusted returns via an investment grade product that finances energy efficiency commercial real estate projects.
For investors, a diversified portfolio of C-PACE loans, originated by NGC, benefits from the support of NGC's national footprint, midmarket focus and proprietary underwriting model.
The Nuveen CPACE Lending Fund is an exciting evolution in the C-PACE industry and sustainable real estate financing, broadly

Alexandra Cooley, CIO of NGC
The strategy invests in projects that reduce the environmental impact of buildings by increasing energy efficiency. This lowers operating expenses for businesses, helping them to compete locally and globally, and benefits local communities through the creation of jobs.
Founded in 2015, NGC started as Greenworks Lending before Nuveen acquired and rebranded the company in 2021.
NGC is a dominant C-PACE player, responsible for nearly 30% of historic market originations and the first to securitize the asset class. The NGC management team, including Jessica Bailey, CEO, and Cooley, helped build the original PACE policy framework in collaboration with state and local governments.