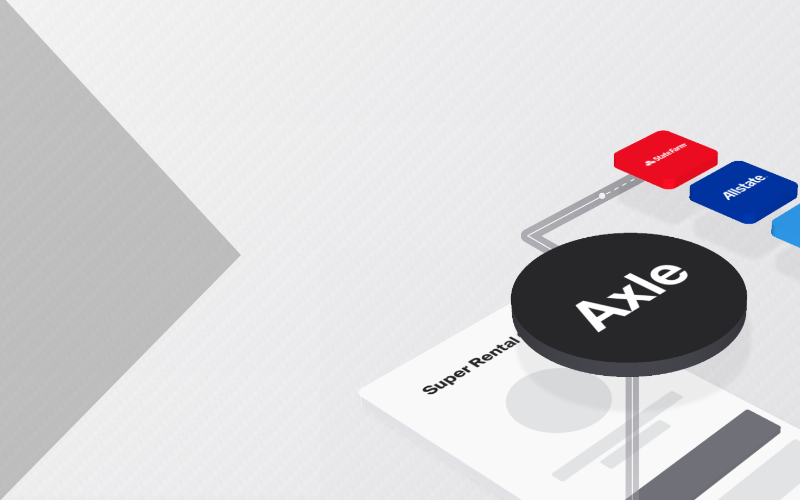 American Insurtech Axle has developed a universal API for insurance data and is taking an approach of a "Plaid for insurance".
The insurtech startup provides a bridge between insurance lines and their parallel industries through a universal API for insurance data, enabling clients to make business decisions much more quickly.
Like Plaid, it allows users to connect their insurance account to trusted companies in seconds, providing the catalyst needed to re-energise the insurance industry's transition away from legacy systems and mindsets.
In the insurance industry today, there is a lot of focus on how we use AI to improve underwriting, but connectivity is where we come into play: How do we interact with the rest of the world?

Cameron Duncan, co-founder and CEO of Axle
Many insurtechs solve for insurance distribution and policy administration. Instead, Axle, started by Duncan, Armaan Sikand and Nihar Parikh, provides access to real-time insurance data, automated insurance verification and monitoring of ongoing coverage so that customers, like rental car companies, can reduce their operational costs.
Today, both consumer services – like rental car companies and lenders – and gig services/ employers – like rideshare and food delivery – rely on legacy systems, paper, and hours on the phone each day to verify insurance for their customers or contractors with no real way to monitor coverage after the fact.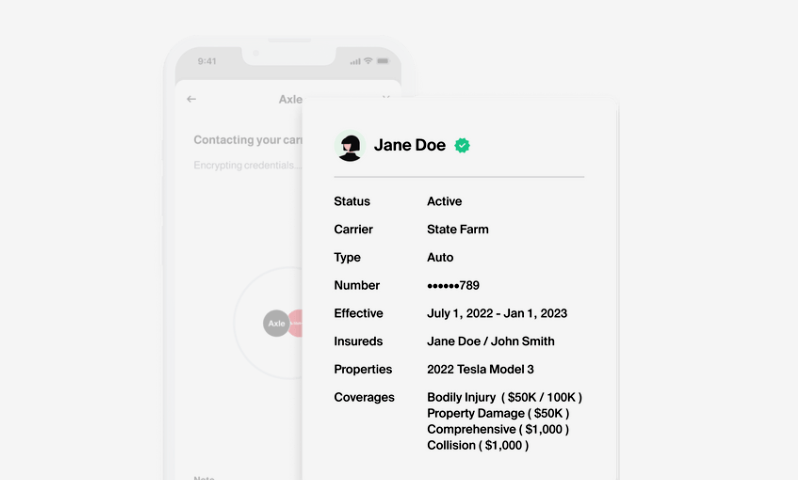 This leads to friction in the checkout/onboarding process, heavy manual overhead for operations teams, and gaps in coverage that result in painful subrogation or expensive claims against umbrella policies.
Axle automates collection, verification, and monitoring of insurance – enabling you to make better-informed decisions in seconds instead of hours.
Axle is built for both operations and product teams. You can get started verifying customers in minutes – no code required – using our Dashboard, or embed Axle's consent interface directly into your application via our API for a seamless customer experience.
After launching a year ago, the company is seeing double-digit customer and revenue growth and has grown its carrier network over a hundred carriers.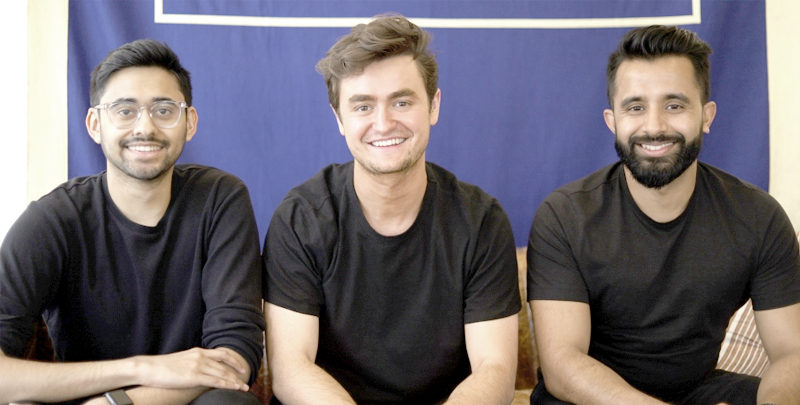 According to TechCrunch, Axle has secured $4 mn in seed funding. The round was led by Gradient Ventures and includes investment from existing investor Y Combinator and participation from Soma Capital, Contrary Capital, Rebel Fund, BLH Ventures and a group of angel investors, including members of the founding team of Plaid and former executives from Cox Automotive.
The challenge of building a robust and accurate platform around unstructured data is a significant one, but one they're excited about pursuing.
The co-founders intend to deploy the new capital into additional hiring, expanding its carrier coverage and adding different markets and use cases.
There are two growth angles for Axle, including additional lines of insurance, for example, boat, commercial insurance and healthcare, and going horizontal with use cases around other kinds of verification and filing claims.