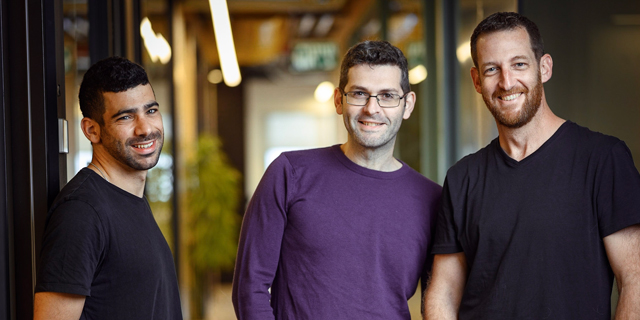 Israeli insurance startup Spott announced the launch of its Pay-As-You-Sell liability insurance, allowing ecommerce sellers to pay insurance premiums based on how much they sell while never exceeding the original premium amount.
Spott was founded by experienced entrepreneurs and veterans of the IDF's 8200 unit; Roma Bronstein (CTO), Amit Batzir (Chief Product and Risk Officer) and Guy Salame (CEO).
Prior to founding Spott, Bronstein was a co-founder of Jeeng (acquired by PowerInbox), Batzir was Head of Data Intelligence at PayPal, and Salame was VP product for insurtech startup Planck.
The co-founders joined forces with veteran fintech leader Yuval Tal, the founder of Payoneer and Borderfree, to build Spott. Tal currently serves as Spott's Chairman and is Managing Partner at Team8.
Founded in 2022, Spott raised around $8 million. It works with several insurance companies including The Hartford, Next Insurance, Coterie Insurance, Bold Penguin, and Simply Business.
The Pay-As-You-Sell offering uses Spott's technology that collects and analyzes business data, a feature that appears to only be available to Amazon sellers who choose to connect their stores to Spott.
Spott, whose insurance offering enables e-commerce businesses to protect their stores against claims and comply with up-to-date insurance requirements from leading marketplaces, most notably Amazon, employs around 20 people in its offices in Tel Aviv and New York.
The e-commerce liability insurance market, which Spott aims to address, is valued at $5 billion and is forecast to grow rapidly, spurred by the latest requirements from leading e-commerce marketplaces for sellers to hold liability insurance. However, despite the growing demand for coverage, traditional insurers have challenges accurately assessing risk and providing attractive offers to online sellers.
Spott provides competitive insurance quotes to e-commerce businesses and enables them to swiftly purchase policies that satisfy the requirements of marketplaces at a price that reflects the business' risk level. Spott is currently serving hundreds of e-commerce sellers worldwide and has partnered with top-tier digital brokers and leading commercial carriers in Israel and the U.S.
At Spott, we challenge ourselves to find technological solutions that allow us to push past existing models and create better ways to address the unique needs of digital businesses. The eCommerce risk landscape is constantly changing, and insurance solutions must adapt accordingly

Guy Salame, co-founder and CEO of Spott
"We are thrilled to unveil our new Pay-As-You-Sell offering, making insurance more affordable and accessible to online sellers. We understand ecommerce sellers are exposed to potentially frequent and crippling risks and we want to empower them, no matter their size, to build powerful businesses".
     InsurTech, Digital Insurance, Blockchain & Crypto