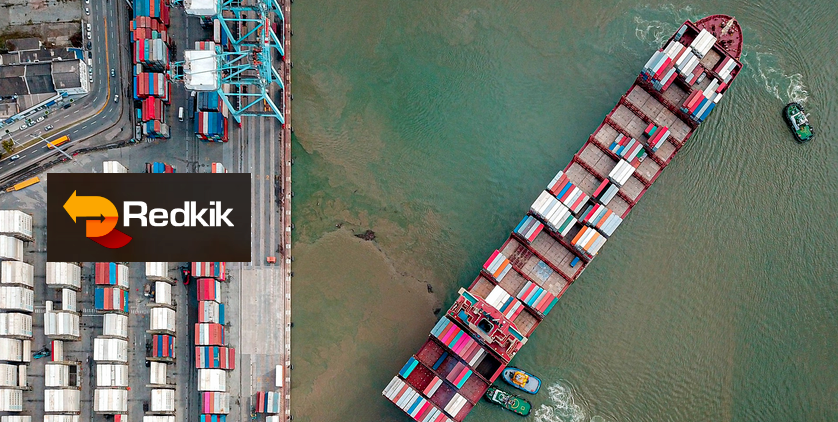 Embedded insurance software company Redkik has pioneered a Next-Generation Cargo Insurance with that operates via a groundbreaking insurtech solution integration with Uber Freight.
The integration offers instant access to competitively-priced Less-Than-Truckload (LTL) cargo insurance to Uber Freight's network of shippers facilitated through Redkik's software.
This seamless, real-time insurance coverage is available at the point of booking a shipment for transport, aligning with the fast-paced, evolving demands of the modern transportation industry.
Today marks a significant milestone in supply chain management as Redkik, a leading global software company, unveils a dynamic collaboration with Uber Freight. This strategic collaboration will revolutionize per-load cargo insurance, integrating Redkik's state-of-the-art InsurTech software into Uber Freight's Shipper Platform.
Together, we are bringing substantial time and cost savings to the Uber Freight network, and reinforcing our commitment to delivering progressive, intelligent insurance solutions

Chris Kalinski, CEO and Founder of Redkik
Uber Freight has built one of the world's largest digital freight marketplaces and managed transportation networks. Leveraging world-class logistics technology and industry expertise, Uber Freight arms shippers of all sizes with the tools, transportation services, and insight they need to manage today's complex freight market.
In collaboration with Redkik, the latest Insurtech integration further streamlines the booking process, providing shippers with real-time access to LTL cargo insurance in just a few clicks.
Our mission is to enhance our customers' supply chain strategy and equip them with the necessary tools and service to deliver – cargo insurance is no exception

Michael Bailey, Product Manager at Uber Freight
By integrating Redkik's innovative Insurtech solution directly onto Shipper Platform, able to streamline the process for our shippers and ensure they have the coverage they need 24/7.
Redkik is a trailblazing global software company, on a mission to streamline and enhance the insurance industry within the logistics and transportation sectors.
Through leveraging advanced artificial intelligence and machine learning, Redkik's proprietary technology produces instantaneous quotes, backed by premier insurance companies, and based on accurate data sets. This approach ensures reduced risk and maximized coverage for all shipment types.
Uber Freight is a logistics platform and partner that is reshaping global logistics for shippers and carriers of all sizes.
Backed by a suite of logistics solutions and services grounded in innovative marketplace technology, Uber Freight transforms entrenched practices around pricing and booking freight and brings reliability, flexibility and transparency to the movement of goods.
With over $18 bn FUM, Uber Freight has built one of the world's most comprehensive logistics networks consisting of approximately 100,000 digitally-enabled carriers and thousands of shippers, from small businesses to Fortune 500 companies, including AB Inbev, Nestle, Land O'Lakes, and many more.

by Peter Sonner