Hurricane Otis was a compact but very powerful tropical cyclone which made a devastating landfall in October 2023 near Acapulco as a Category 5 hurricane. Otis was the first Pacific hurricane to make landfall at Category 5 intensity and surpassed Hurricane Patricia as the strongest landfalling Pacific hurricane on record.
The industry insured losses for Hurricane Otis
Verisk estimates from $3 bn to $6 bn
CoreLogic estimates from $10 bn to $15 bn
Gallagher Re expected to top $10 bn
Moody's RMS estimated from $2.5 bn to $4.5 bn.
The industry loss range includes insured estimates of wind and precipitation-induced flood across Otis's track. Most of the modeled loss is attributable to wind.
Global data analytics provider Verisk estimates industry insured losses to onshore property for Hurricane Otis will likely fall from MXN 50 billion to MXN 110 billion ($3 bn to $6 bn).
Catastrophe risk modeller CoreLogic has estimated that the insurable loss from wind damage caused by Hurricane Otis, which made landfall as a Category 5 storm is between $10 billion and $15 billion.
Moody's RMS has estimated insurance loss to be between $2.5 billion and $4.5 billion. This estimate represents insured losses associated primarily with wind damage in the devastating Category 5 hurricane that made landfall in Acapulco, Mexico.

The estimate reflects property damage and business interruption losses to residential, commercial, industrial, and automobile lines of business, and considers the potential for post-event loss amplification (PLA), inflationary trends, and non-modeled sources of loss, including infrastructure damage.
The estimate does not include losses for any sovereign protection programs (i.e. Mexico's FONDEN) as a result of this event, which includes both traditional (re)insurance and insurance-linked securities.
Wind losses from Otis are based on analysis of ensemble footprints and stochastic events in Moody's RMS Version 23 North Atlantic Hurricane Models that best reflect the characteristics and uncertainties of the event, and using an internal Moody's RMS industry exposure database for Mexico.
Moody's RMS developed and validated the selected events and corresponding loss estimates using publicly available data, including wind station observations, web reconnaissance, and analysis of high-resolution aerial imagery.
Gallagher Re has released a report noting that hurricane Otis insured losses will reach into the billions of dollars and will become one of the most expensive events on record for the Mexican insurance market. Hurricane Otis is expected to be one of the costliest natural catastrophe events in Mexico's history with initial economic losses expected to top $10 billion, according to Gallagher Re.
Further, insured losses are expected to run into the billions of dollars, making the hurricane one of the most expensive events – if not highest – on record for the Mexican insurance market. "Given the scale of damage to several high-end commercial properties, this will be a notable driver of the insured payouts," said the hurricane commentary from Gallagher Re.
The four potential payouts range from $60 million to $125 million, and each has parametric triggers in place that need to be met to be initiated. The overall size of the bond is $485 million

Gallagher Re
Gallagher Re said for Insurance Journal the trigger for hurricane payments in Mexico are central pressure based and require a minimum pressure of 935 millibars. "Otis came ashore with a minimum pressure of 923 millibars, and initial market guidance suggests this could result in a 25 to 50% payout of the 'Class D Pacific' hurricane note – which is $125 million. Should the 50% threshold be reached, this would result in a payout of at least $62.5 million."
"The insured loss is going to take some time to get figured out, but the expectation is there will be a sizeable portion of the damage that is uninsured or underinsured," commented Steve Bowen, chief science officer, Gallagher Re, in a statement accompanying the report.
Hurricane Otis first became a tropical depression on October 22, with the forecast at the time anticipating it not reaching hurricane strength nor reaching land.
At 1:00 am local time Tuesday, Otis remained a tropical storm with maximum sustained winds of 50 mph. As Otis continued to strengthen that morning, the official forecast was increased to bring the cyclone to hurricane intensity by landfall. Early that afternoon the storm was found to have maximum sustained winds now at 110 mph.
Hurricane Otis rapidly intensified on October 24 to become a Category 5 hurricane on approach towards the coast of Mexico.
Otis continued to intensify at a remarkable pace over the next several hours, reaching Saffir-Simpson category 5 status by 11 p.m. local time – meaning Otis had increased its maximum winds by 115 mph in just 25 hours.
Otis made landfall two and a half hours later with maximum sustained wind estimates of 165 mph. Interaction with the mountainous terrain of southern Mexico quickly dissipated Otis as it moved inland. By 4 p.m. on Wednesday, the National Hurricane Center had downgraded Otis to a tropical depression and issued its final advisory on the storm, just 15 hours after it reached the Pacific coast of Mexico as the strongest landfalling hurricane on record in this region.
Hazard and Damage Observations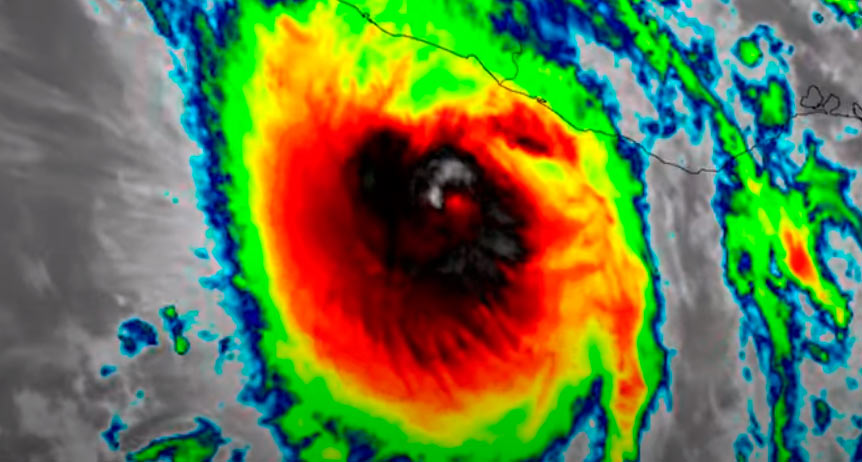 Because the storm intensified so quickly, with wind speeds increasing by 115 mph within 24 hours, the more than one million people living in and around the city had very little time to prepare for the monster storm ahead of landfall.
According to NOOA, only one other storm on record, Hurricane Patricia in 2015, exceeded Otis' rapid intensification in the Eastern Pacific, with a 120-mph increase in 24 hours.
Reports and images from Acapulco showed catastrophic damage to structures, including many hotels and high-rise buildings, as well as downed trees, severe flooding, and mudslides. Damage was also reported at 120 hospitals and clinics.
Additionally, more than 10,000 utility poles were destroyed, knocking out power and internet/communications across the region, while numerous transmission lines, electrical substations, and a power plant were also heavily damaged. In a news release posted on Oct. 31, government officials announced the current number of deaths as 46 and noted that 58 people were still missing.
Few wind measuring stations survived the storm and provided reliable data on wind speeds. One station near Acapulco that endured the storm recorded a peak wind gust of 135 mph.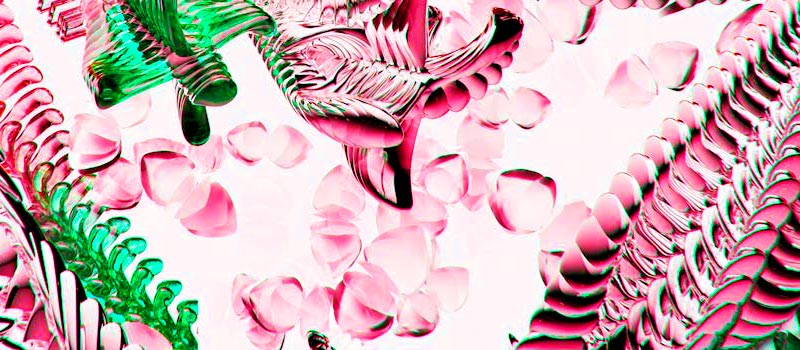 Observations from aircraft as well as satellite data were used to help constrain the modeled windfield. Maximum rainfall amounts along the coast generally fell between 8 and 12 inches, with a widespread 2+ inches across much of the state of Guerrero.
The coastline of Acapulco contains many larger apartments and condominium buildings as well as hotels. Many of those had a majority of the windows blown out by Otis's devastating winds.
Roof covering damage was also noted on many buildings near the coast. Smaller commercial and residential buildings in Acapulco saw major damage as well, with cladding tossed from walls, roofs torn off and debris scattered. significant damage was also observed to the north and west of Acapulco. In Coyuca de Benitez, Guerrero, there was minor damage to a hospital as well as significant damage to residential structures observed.
Damage to coastal and inland exposures in and around Acapulco was catastrophic.
Insurance take up for residential risks is quite low in Mexico, though a bit higher for commercial risks.
However, it is likely there is higher residential insurance take up in Acapulco, particularly in direct coastal areas, than across the rest of the state of Guerrero.
Included in the industry insured loss estimate are losses to onshore residential, commercial and industrial properties and automobiles for their building, contents and time element coverage from wind and precipitation induced flood.

by Nataly Kramer