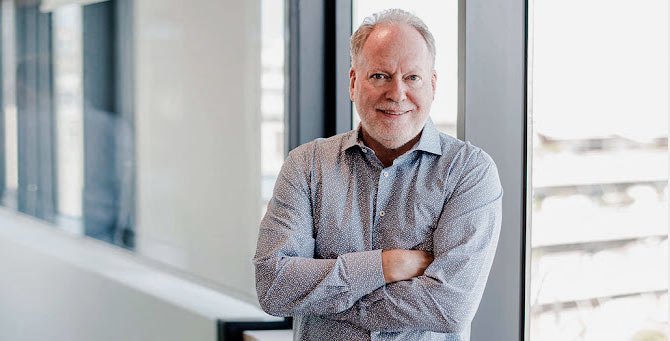 Insurtech wefox has announced the appointment of Paul Onnen as Chief Technology Officer (CTO), effective immediately, taking over the role from Sergi Banos who was promoted to Chief Platform Officer (CPO).
In his new role, Onnen will lead the wefox platform business strategy, overseeing its implementation, development and operations.
Paul Onnen is a Senior Technology Executive (CTO/CPTO) with over 30 years experience founding, directing, and executing innovative B2C and B2B SaaS platforms and products for leading organizations including Amazon, Google, Expedia, and Nordstrom.com, as well as several successful start-up companies. Recognized expertise in FinTech, Big Data, SaaS, AI/ML, and computer privacy/security issues. Able to bring world-class strategic leadership to a company's global technology operations.
The company highlighted the importance of these appointments as it accelerates its plans to launch the platform that will connect the entire insurance ecosystem.
This is another important moment for the business as we bring in another industry heavyweight with the appointment of Paul and promoting Sergi to execute our platform strategy and development

Julian Teicke, CEO and founder of wefox
"Paul's impressive track record and extensive knowledge in the tech industry aligns perfectly with our mission to revolutionise the insurance sector. His leadership will play a crucial role in guiding our business towards new horizons and delivering world-class strategic leadership to our technology operations."
Paul Onnen Named CTO of the Year in the Retail Sector by InfoWorld, in addition to acknowledgment as one of the Top 25 Most Influential CTOs in the country by CTO Magazine.
Led effort to re-architect and successfully launch a new version of the Expedia platform, the largest such project in the company's history.
Directed successful design and launch of Nordstrom.com's first e-commerce site and B2B system, resulting in numerous awards and record sales revenues.
Successful exit as a founder of TaxCloud (sold to Camber).
Experience leading technical due diligence for mergers, acquisitions, strategic alliances, and capital formation initiatives.
Superior communication skills including specific training in public speaking and media relations. Holder of seven technology patents and six additional patent applications.
Commenting on his appointment, Onnen said: "wefox is an exciting company and the opportunity to transform the insurance industry through cutting-edge technology is a challenge that I could not resist. It's my mission to ensure that wefox remains at the forefront of innovation, and I'm thrilled to have the opportunity to contribute to this journey."

by Peter Sonner