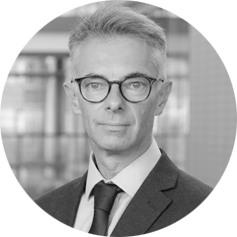 James Tufts – EY UK Consulting Markets Leader Financial Services, EY Global Actuarial Leader
James is the EY UK Financial Services (FS) Consulting Markets Leader and EY Global Actuarial Leader. Global Insurance Actuarial leader. Focused on excellent client service. Passionate about diversity and inclusion. Keen tennis player and music enthusiast.
Prior to joining EY, he was the group CRO at a leading insurer and has experience in the UK, Europe and South Africa where he led projects focused on transactions, restructuring, capital and financial management.
James is a former Council member of the Institute and Faculty of Actuaries and current member of the Life Board. He is also the UK FS Diversity, Equality and Inclusiveness (DE&I) Partner Sponsor, advocating for a culture of belonging and helping to drive the organization DE&I agenda.
"I have been a council member of the Institute and Faculty of Actuaries, and a keen promoter of actuarial services as a career. I am committed to supporting clients to meet the new regulatory and compliance agenda, and embrace innovation to improve performance. Making the firm a truly diverse and inclusive organization is an imperative, and I feel privileged to have a leadership role in Diversity and Inclusiveness for UK FS. I am passionate about improving the experience of all our people and, while we've made great progress in the last couple of years, we know we have more to do. I'm proud that the leadership and all our people are really wanting to drive this positive change. EY teams' goal is an environment where everyone can be themselves and thrive to the level that they desire regardless of the gender, ethnicity, religious beliefs, ability or any other characteristic."