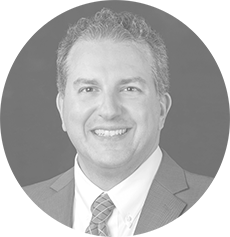 Jimmy Patronis – Florida's Chief Financial Officer, member of the Florida Cabinet
Jimmy Patronis is a native Floridian born and raised in Panama City. He earned his associate degree in restaurant management from Gulf Coast Community College and a bachelor's degree in political science from Florida State University. He is a partner in a family-owned seafood restaurant called Captain Anderson's that celebrated its 50th anniversary in 2017. His public service career began with experience as an intern in the Florida Senate and the United Kingdom's House of Commons. Following Patronis' college graduation, Governor Lawton Chiles appointed him to the Florida Elections Commission, and he was later reappointed by Governor Jeb Bush.
He served in the Florida House of Representatives from 2006 to 2014, representing his hometown region in the Florida Panhandle. He was appointed to serve on Florida's Public Service Commission, as well as the Constitution Revision Commission, which meets once every twenty years to propose changes to the state constitution.
Florida's CFO oversees the state's accounting and auditing functions and unclaimed property, monitors the investment of state funds and manages the deferred compensation program and risk management program for the state
Insurance consumer service is handled by the CFO, and the office is responsible for the licensing and oversight of insurance agents and agencies, as well as funeral homes and cemeteries.
Insurance fraud investigation also is overseen by the CFO, as well as ensuring businesses have workers' compensation coverage in place for employees and helping injured workers with benefit payments and re-employment.