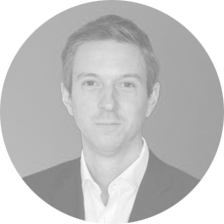 Paolo Dal Cin – Accenture Security Global Lead
Paolo oversees the full spectrum of security services across the globe and is a member of Accenture's Global Management Committee. Previously, Paolo led Accenture's Security Business in Europe and was responsible for driving complex international projects for Accenture's clients across multiple sectors.
He brings over 20 years of deep experience to C-Level leadership across the largest organizations in the world. He is an expert in security strategy, business resilience, cyber defense and offense, cloud protection, security analytics, threat intelligence, application security, data protection and managed security services. He has helped major telecommunications, media and banking clients establish and safeguard their digital businesses. He led and rebuilt Accenture's security practice in Italy, central Europe and Greece.
Paolo specializes in the automotive, banking, communications, electronics, energy, high-tech, insurance, and media and entertainment industries. He has authored several publications and is frequently invited to speak in the security community. He has taught information and communication technology (ICT) security at the Universities of Udine, Modena and Milan.
Paolo has earned two master's degrees; one in ICT security from Università degli Studi di Milano (University of Milan) and another in computer science from Università degli Studi di Udine (University of Udine).