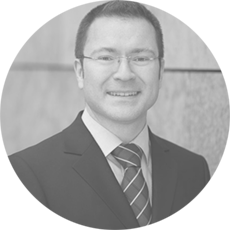 Robert Mazzuoli – Fitch Ratings' EMEA insurance group
Robert Mazzuoli is a Director in Fitch Ratings' EMEA insurance group, focusing on both the global reinsurance sector and Italy. Prior to joining Fitch in 2019, Robert was an equity analyst and portfolio manager at Franklin Templeton focusing on European financials.
Robert is a Chartered Financial Analyst (CFA) and holds an M.A. in business administration from Frankfurt School of Finance & Management.
I have high analytical and conceptual skills at my disposal and love to take on new tasks and develop additional areas of expertise. I have built in-depth knowledge on the European financial sector for more than 16 years. I am clearly a team-player and feel at ease in a international working environment.