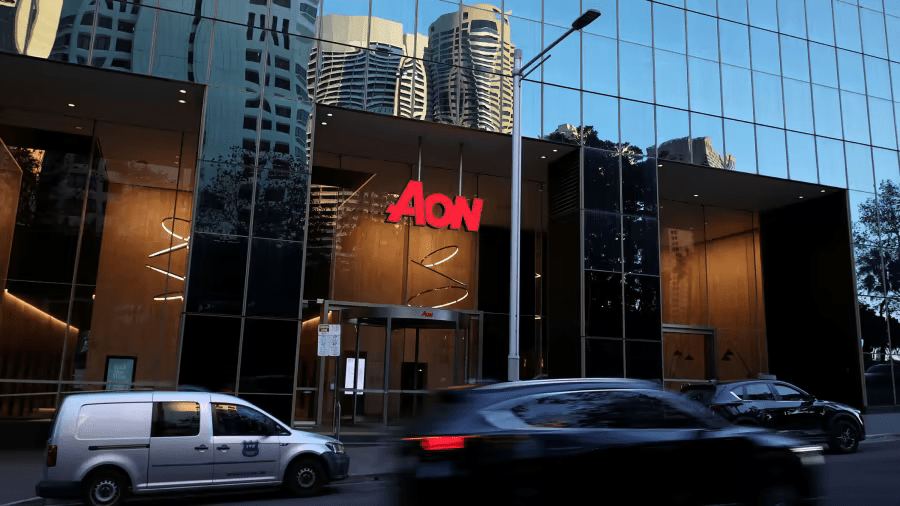 Global re/insurance broker AON announced that its Q2 2022 total revenue increased by USD 97 million, or by 3%, to USD 2.98 billion compared to the prior year period, while total operating increased by 3% to USD 2.28 billion.
Thus, operating income totaled USD 700 million, 4% more y-o-y, net income increased by 31% y-o-y to USD 514 million, while net income attributable to Aon shareholders increased by 32% y-o-y to USD 501 million.
Except Wealth Solutions (-4% to USD 343 million), the other three Divisions posted significant increases in revenues:
Risk Solutions: +3% to USD 1.69 billion
Reinsurance Solutions: +7% to USD 537 million
Health Solutions: +6% to USD 414 million
In terms of expenses, la largest shares were accounted by Compensation and benefits (USD 1.64 billion, + USD 11 million), expenses related to Information technology (USD 115 million, flat compared to the prior year period) and other general expense (USD 391 million, + 23% y-o-y).
At the same time, the operating expense increased by 3% to $2.3 billion when compared with the prior year quarter, driven by an increase in expense associated with 8% organic revenue growth, a $58 million charge related to certain legal settlements reached, and investments in long-term growth. Aon says that this was partially offset by a $90 million favorable impact from foreign currency translation and a $38 million decrease in transaction costs.
Examining revenue growth by segment reveals that growth in Q2 2022 was aided by all of Aon's operating segments, including its Reinsurance Solutions division.
The 9% organic growth to $537 million seen in this part of the business reflects double-digit growth in treaty, which Aon says is a result of continued net new business generation around the world and strong retention, alongside solid growth in facultative placements.
The majority of revenue in our treaty portfolio is recurring in nature and is recorded in connection with the major renewal periods that take place throughout the first half of the year, while the second half of the year is largely driven by facultative placements and capital markets that are more transactional in nature
In Commercial Risk Solutions, organic revenue growth hit 7% to $1.7 billion in Q2 2022, and reflects growth across every major geography, again driven by strong retention and also management of the renewal book. The re/insurance broker notes that strength in its retail book of business was highlighted by double-digit growth in EMEA, the Pacific, and also Latin America.
In Health Solutions and Wealth Solutions Aon has announced organic revenue growth of 11% to $414 million and 3% to $343 million, respectively. Within the former, growth is a reflection of double-digit growth across every major geography. And within the latter, Aon says that the growth reflects growth in Retirement Consulting.
Greg Case, Aon's Chief Executive Officer (CEO), commented: "In the second quarter, our team delivered strong financial results that reflect the momentum of our business, with 8% organic revenue growth, operating margin expansion of 40 basis points to 26.2%, and EPS growth of 15%.
"This performance highlights the fundamental strength of our core business and client belief in the exceptional value they receive through our globally connected Aon United operating model."