Aviva announces the acquisition of AIG Life UK from Corebridge Financial, a quoted subsidiary of American International Group, for consideration of £460 mn.
The transaction builds upon Aviva's momentum in the protection market, where Aviva has delivered strong organic growth through.
Aviva's protection business offers high quality customer propositions and continual improvements to the experience of customers and intermediaries.
The acquisition positions existing AIG Life UK customers to benefit from Aviva's expertise and financial strength.
The AIG deal builds Aviva as a core Life/Health insurer and that may well be a smart move as the NHS continues its slow collapse, with millions waiting for operations, ongoing strikes and overtime bans, plus more focus on diversity and language policing than healthcare amongst its vast administrative cadre.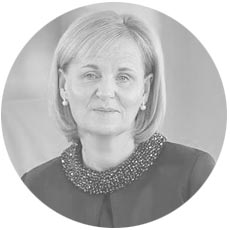 This acquisition brings significant strategic and financial benefits to Aviva. It strengthens our prospects in the highly attractive UK protection market and continues our progress in repositioning the Group towards capital-light growth.

Amanda Blanc, Group Chief Executive Officer of Aviva
In the end, those who can afford private healthcare will choose it, rather than take their place in the NHS treatment postcode lottery.
All insurers have a huge opportunity in healthcare screening and rapid treatment, all they have to do is build a system that delivers on the contract.
An interesting shift in focus for the Aviva, after it sold off much of its overseas operations during the last 4 years. Back in 2020 it announced the sale of its Aviva Vita Italy operations, raising a reported 400m euros.
In 2021 the sale of Aviva Poland raised an estimated 2.5 billion euros. Despite announcing this as the "conclusion" of its refocusing sales/acquisitions, Aviva announced it was selling a 29% stake in Singlife earlier in September 2023.
AIG Life UK provides a full suite of individual and group protection products, with 1.3m individual protection customers and 1.4m group protection members.
AIG Life UK complements Aviva's approach with a focus on innovative solutions and strong partnership distribution.
The combined protection business will benefit from AIG Life UK's successful SME and high net worth propositions and will reach more customers through AIG Life UK's relationships with regional and corporate IFAs, as well as other key partners.
The combined businesses will create a more efficient platform from which to serve existing and new customers.
The transaction, which is being funded through internal resources, delivers strong financial returns with an expected low-teens IRR (including integration and restructuring costs).
As part of the transaction, Aviva will also re-capture the economics of the business that AIG Life UK reinsures internally to the wider AIG Group.
The transaction consideration represents 0.9x AIG Life UK's Solvency II Own Funds, after adjusting for expected capital synergies. The estimated impact on the Group's Solvency II shareholder cover ratio would have been a reduction of c.5 percentage points as at 30 June 2023.

by Nataly Kramer