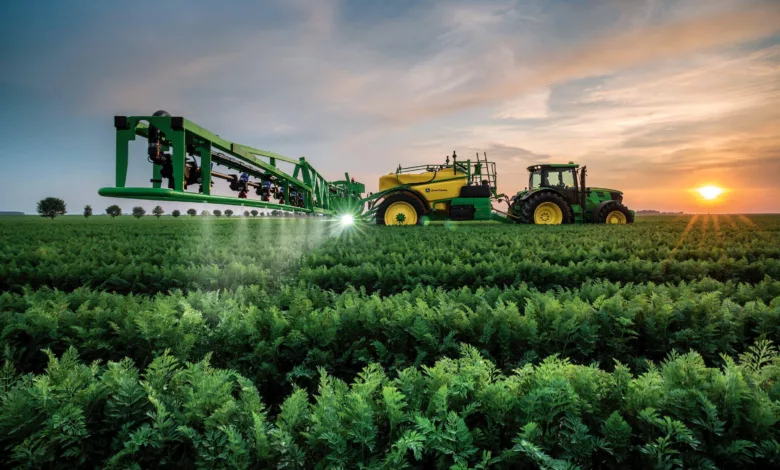 The global Agricultural Insurance Market is expected to witness significant growth at a CAGR of 7.1% during the forecast period of 2023-2030. This growth is attributed to the increasing adoption of technology in the agricultural sector.
According to a recent report by Consegic Business Intelligence, the agricultural insurance market is poised for strong expansion and is expected to reach USD 65.7 bn by 2030.
The market, which was valued at USD 38 bn in 2022, is projected to grow at a compound annual growth rate of 7.1% during the period 2023-2030.
The study provides insights into the market's competitive landscape, market segmentation, regional outlook, and emerging technologies in the agricultural insurance market.
The global lockdown has affected the operations of the insurance sector. This is attributed to global fear of the virus and unprecedented transport restrictions, resulting in breakdown of supply chains for selling crops and maintaining agri-business. In addition, shortage of labor force for harvesting and supplying in the market indirectly hampers the agricultural insurance market during the pandemic situation.
The COVID-19 pandemic has a significant impact on the agricultural insurance market forecast as several countries have imposed numerous measures to curb the virus globally. In addition, policyholders are filing claims for massive crop loss & other related agricultural losses and changing the terms of their policies. This has led to insurers freezing sales of new coverages for agricultural insurance in the market.
The agricultural insurance market includes insurance companies, brokers, and agents specializing in agricultural insurance products. These entities work to underwrite policies, assess risks, provide claims management services, and offer risk management advice to farmers.
Agriculture insurance includes the protection of agricultural producers, farmers, and agribusinesses against various risks and perils that can impact crops, livestock, agricultural assets as well as niche sectors such as organic farming or aquaculture.
Furthermore, the market has experienced steady growth owing to the increasing challenges from climate change, market volatility, and evolving farming practices.
Technologies, such as Internet of Things (IoT), artificial intelligence, satellite, drones, and other web-based platforms, drive the growth of the agricultural insurance market. This is attributed to the fact that these technologies enable detection of diseased crops, prediction of weather, storage of data related to crops & livestock, and others.
These advanced features help in reducing several uncertain risks and boost the effectiveness of agricultural insurance in the market. Moreover, rise in support from governments to protect farmers against fluctuations in revenues, prices, livestock, and yields fuels the growth of the agricultural insurance market. In addition, subsidize funding helps the insured to avail agricultural insurance coverage with more alternatives & customized options in the market.