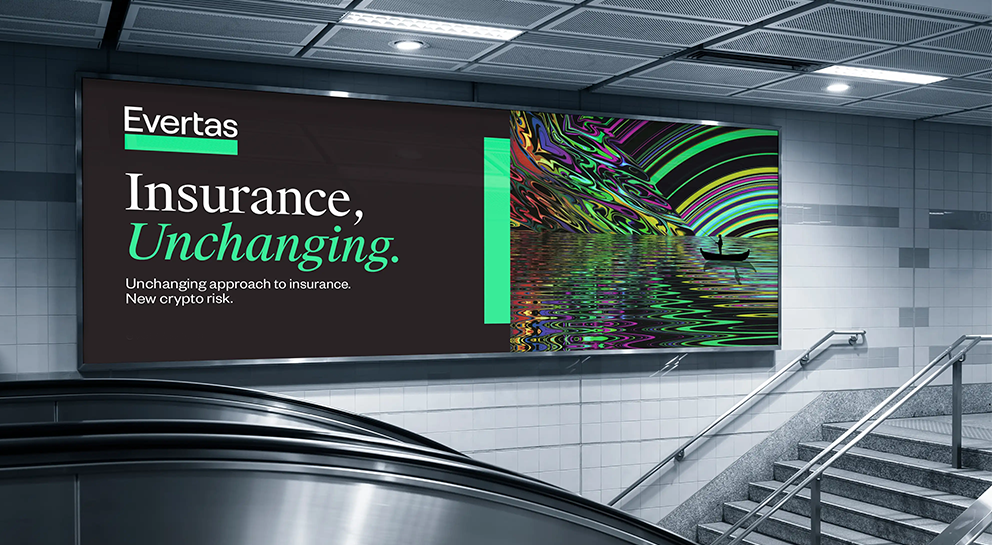 Evertas, a digital asset insurance provider, has announced the acquisition of Bitsure, a insurer for crypto mining operations.
The deal also gives Evertas access to a crypto mining policy writing authority of up to $200 mn per location, which is unprecedented in the industry and 20 times more than Bitsure's previous capacity (see Venture Capital Investment in Web 3.0).
The acquisition aims to address the intricacies of insuring crypto mining operations, a task more complex than insuring regular network data centres or other operations with high concentrations of computer hardware.
This difficulty has often led to the lack of adequate insurance for crypto mining operations.
We announced a dramatic expansion of crypto insurance coverage limits across multiple policy types – nearly tripling the amount of risk transfer previously available to blockchain-focused projects

J. Gdanski, Evertas CEO and Co-Founder
Currently, less than one percent of digital assets are protected by insurance, leaving the industry dangerously exposed and impeding innovation. This shortfall is a consequence of multiple deficiencies in the status quo, many of which Evertas has just solved.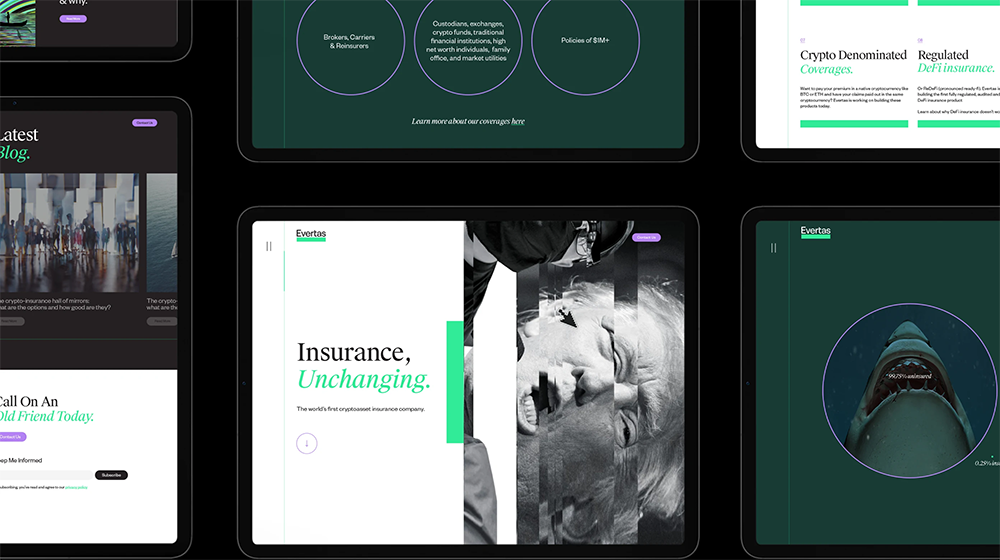 This dramatic increase in capacity is an unmistakable indication that the crypto space is both maturing and heading in the right direction.
In December, we treated the Web3 world, still reeling from news of the failure of FTX, to a welcomed bit of optimism with the announcement of a successful venture financing round, some of the proceeds of which we said would be used to facilitate this significant capacity expansion.
Per-policy coverage limits on custodial cryptoassets are now $420 million while limits on crypto mining hardware – a new product offering – are $200 million. These are the highest limits available.
Evertas is the world's first dedicated crypto insurance company, providing digital asset insurance solutions.
Its latest acquisition, Bitsure, is a pioneer in providing insurance for crypto mining operations, filling a significant gap in the market.
The company began operations in 2021 and issued its first policy in June 2022. In December 2022 evertas successful closure of series A financing round led by Polychain Capital, the round raised $14 million. That, in addition to $5.8 million in seed financing, puts our total outside investment at $19.8 million.
In joining forces with Bitsure, Evertas stands to gain from the new addition of key personnel and their deep knowledge of crypto mining risks and the broader Web3 ecosystem. Evertas' enhanced capacity will be a game changer for crypto mining operations of all sizes.
Bitsure's Co-Founder, Thomas Shewchuck, will take up the role of head of underwriting at Evertas, bringing his rich experience in the industry to the company.
Bitsure is a product of smart and eager entrepreneurs who built a great company fulfilling a critical yet mostly unmet need. As a result, Bitsure quickly grew to the point where they needed help scaling—not just from an insurance capacity perspective but also from a team and resources perspective

J. Gdanski, Evertas CEO and Co-Founder
Bitsure's regulatory compliance expert and lead underwriter, Sarah Leon, will reprise her role at Evertas.
President Raymond Zenkich puts it this way: "On a practical level, this expansion in capacity confers two key advantages to crypto innovators. First, they'll benefit from greatly increased speed and simplicity as it's now possible to get a full, high-limit underwriting from a single source. And second, they will benefit from much-needed scalability, as policy size can expand along with the needs of growing ventures without requiring additional underwritings."
In other words, any growing crypto mining or custodial Web3 project will find that Evertas alone is able to scale to meet both their current and future insurance needs.
And, as a the only crypto insurance provider to achieve Lloyd's of London coverholder status, Evertas has authority to offer A+ (superior) rated, regulatorily compliant risk transfer products protecting digital assets, globally.

by Peter Sonner