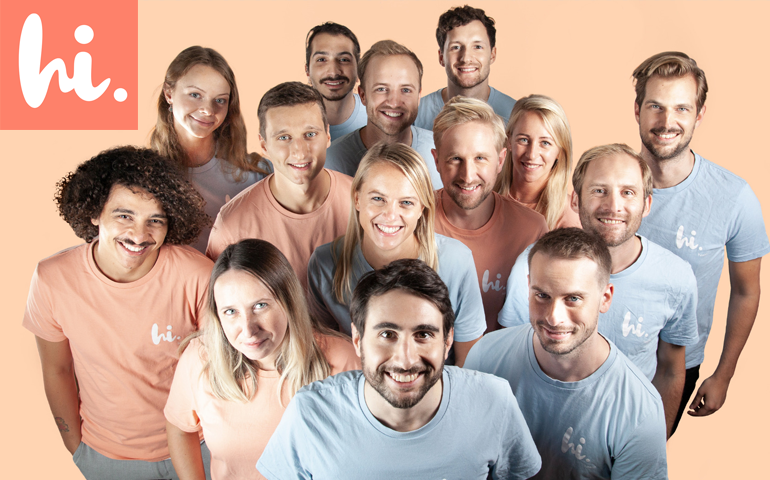 Vienna-based insurtech «Hi.health» raised €6 mn in a pre-Series A financing round led by existing investors SpeedInvest and Calm/Storm. New international investors Haymaker Ventures, Fin VC and Nina Capital also got joined the round.
«Hi.health» is on a mission to simplify billing and reimbursement in the health insurance space. The team has landed new funding as it plans to develop the product further and expand across new markets.
With this new funding, the team plans to expand its headcount, product and market presence. This is in addition to growing the number of partner companies. «Hi.health» also wants to offer its service to pharmaceutical companies or providers of doctor software in the future.
The startup has developed a digital insurtech solution that simplifies the reimbursement process for insured people.
Founded in 2018 by Fredrik Debong (ex-mySugr) and Sebastian Gruber, the aim of hi.health is allow people to be reimbursed for medical expenses in a quicker and simpler process.
Whilst having health insurance is often regarded as an efficient way to take care of your health, there's no doubt that it can have some complications – the main culprit being paying bills.
The team has developed an app that offers convenient and safe access to healthcare billing.
Users can submit their invoices digitally and «Hi.health» takes care of the further processing, billing, and customer service providing a seamless user experience. With the integrated "library" users receive a transparent overview of relevant digital health products and services that are covered by their insurance.
Since the launch of the app in 2019, the company has facilitated reimbursements of more than €50 mn.
There has been constant product development and enhancement – for example, purchases made in selected online shops can now be paid for directly via the app. In addition to online pharmacies, online opticians, telemedicine providers and providers of prevention courses have now also integrated the "hi.direct" system.

by Nataly Kramer