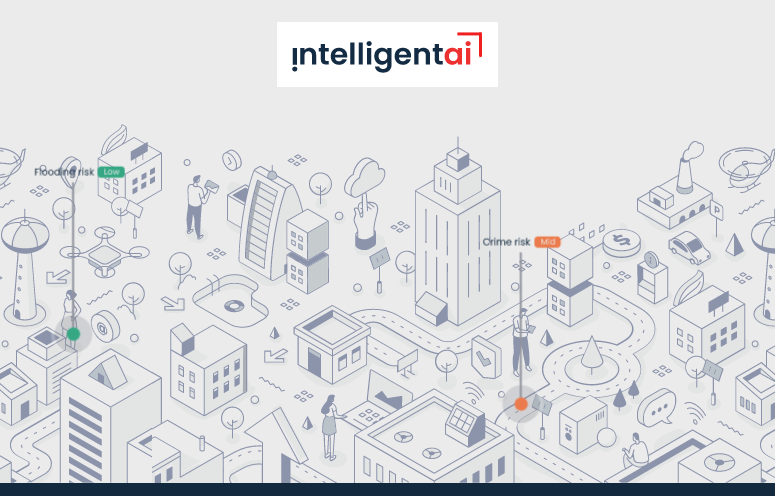 Insurtech Intelligent AI, which claims to be disrupting insurance risk management with AI and data analytics, has reportedly raised £2m in seed funding.
SuperSeed served as the lead investor, with commitments also coming from the Cornwall and Isles of Scilly Investment Funds, according to a report from Insurance Times. Unnamed UK-based angel investors also joined the round.
This seed funding will enable Intelligent AI to further the development of its underwriting platform. The InsurTech company is also looking to hire more staff, drive global partnerships and expand beyond the UK and US.
Lloyd's property underwriters alone lost on average £800m a year between 2017 and 2021. It's therefore imperative the industry moves away from a system based on incomplete, historical data, exacerbated by the fact that due to high costs, only 10% of properties are assessed by risk engineers.

Intelligent AI CEO Anthony Peake
The InsurTech company was created to help insurers accurately predict the risk on commercial properties through a cloud-based solution. Its platform leverages 300 data points, ranging from satellite image analysis, real-time weather and flood risks to crime rates and fire service response times.
It claims AI and advanced data analytics empower insurers, brokers and their clients to better identify and track risks providing actionable insights that could save the commercial property sector hundreds of millions of pounds annually.
Intelligent AI is on a mission to save £500m per year in avoidable insurance claims for the UK property sector.
This seed funding comes just months after Intelligent AI secured £400,000 in its pre-seed round. The investment was led by RLC Ventures and followed its graduation from the Lloyds Lab Accelerator.
Digital Twin technology allows the digitalisation of an entire commercial property portfolio and analysis of risks across 100% of locations overcoming the problem of risk understanding at scale.
Highly visual dashboards communicate risk at a single location, a client or portfolio level, delivering essential benchmarking. See how Intelligent AI can help your business manage commercial property risks allowing data-led decisions and resources to be deployed on to value-add tasks.