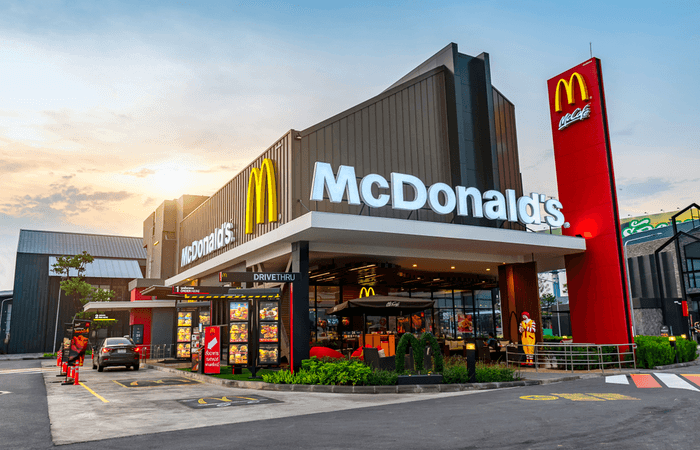 Fast-food giant McDonald's is moving its global insurance operation to Bermuda from Dublin and is tailing off its Irish vehicle.
Managed by Aon in Ireland, the Irish unit, Golden Arches Insurance, has directed McDonald's global insurance unit for nearly three decades.
While the McDonald's insurance business is being moved from Ireland to Bermuda, there are none of the fast-food chain's outlets on the island in the north Atlantic. Decades ago, the country banned foreign fast-food chains from opening up there.
McDonald's began a domicile review to agree on the structure that would best suit their future international insurance requirements. McDonald's property and general liability policies would be issued by Zurich Insurance and reinsured to McDonald's insurance company in Bermuda.
Golden Arches Insurance didn't renew any of its policies after June 2020 and entered a formal run-off following the expiration of its final active policy on 2021.
Once the Irish business has been run-off, it will hand back its licence to the Central Bank of Ireland and that the company will be placed in members voluntary liquidation.
Aon is paid a fixed fee for managing the Golden Arches insurance business in Dublin, the firm's total administration costs last year were €6.8m, compared with €2.3m the year before.
The accounts show that Golden Arches paid a $20m dividend last year, having paid none in respect of 2020. In addition, it wrote gross premiums of just $612,000 last year as the business began to be wound down, compared with $7.5m in 2020.
Irish unit also paid out $16.7m in gross claims during 2021, down from the $25.3m paid out in 2020. The net claims paid out last year amounted to just under $14m, after $2.7m that was recoverable from reinsurers was factored in.
Most of the insurance division's gross premiums were written for risks in Europe. That included $2.7m written in relation to fire and damage to property in the region, as well as $4.8m for third-party liability.
by Yana Keller