Nirvana, a London-based managing general agent, has launched in London after acquiring leading media, tech and cyber underwriter, Nirvana Risk Partners, from the MGA formation platform Castel Underwriting Agencies in a management buyout.
Based in the London Insurance Market, Nirvana's underwriting capacity is provided by A+ rated Lloyd's syndicates and insurance company capacity. Nirvana is the seventh underwriting business to be launched on the Castel platform.
About 65% of its business comes from North America, however the company has ambitions to grow both in the US and Europe, as it attracts underwriters and adds new products.
Nirvana, which is backed by a number of leading insurance carriers, has been set up by founding Directors Kabir Chanrai and Rob Jones.
Chanrai has a background in insurance-focused private equity, and Jones has 25 years' of underwriting expertise in the London and global markets, including at Hiscox, as well as a portfolio management role at AXIS Capital.
Nirvana will underwrite risks for small and large enterprises on a global basis with a particular emphasis on UK, US and EU markets. 100% of Nirvana's capacity is provided by Lloyd's syndicates.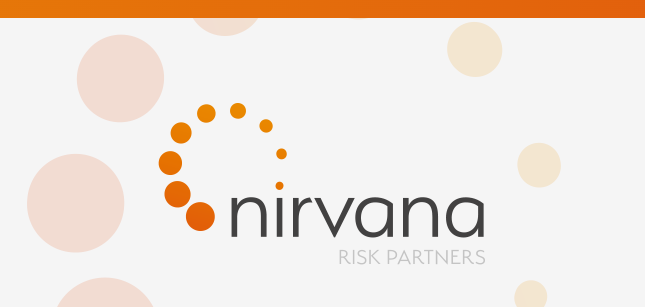 The team has proven expertise and a reputation for writing primary and excess layers on all three of these convergent specialty lines.
Led by 20-year industry expert Rob Jones and experienced sector underwriter Glenn Crickmar, Nirvana's insurance portfolio encompasses media liability, film & television liability, technology liability and cyber liability. Developing a range of products for SMEs through to larger corporates, our goal is to deliver insurance solutions that span the full risk spectrum.
We operate across a global and diverse portfolio of business, working with an expansive broker network composed of numerous long-standing relationships.
These factors, combined with strong distribution partnerships, enables Nirvana to deliver sustained organic and profitable growth.
Rob Jones is partner at Nirvana. He is the former London media and technology manager at Axis Capital. Previously, he was senior underwriter technology, media and telecoms with Hiscox, and started his career with Aon in media, film and entertainment broking.
Castel understands and values the operational needs and growth opportunities for specialty and niche business. Their operational and governance infrastructure provides a high degree of confidence and supports us in offering brokers a more personal and agile business model, responding directly to their needs.

Rob Jones, Nirvana Director
Mark Birrell, CEO of Castel, said: "Castel provides an excellent platform for an entrepreneurial underwriter of Rob's calibre to capitalise on the clear growth potential that the media, technology and cyber liability classes offer. His experience and track record in developing profitable business in this arena make Nirvana an important addition to our underwriting cells."
We have fantastic backers, an 'underwriting first' mindset, and are building a company with a unique culture. We have backing from well-known, professional investors who are committed to a long-term holding period, in addition to significant committed capital to pursue our growth strategy.

Kabir Chanrai, Nirvana Director
"We have excellent security and carrier relationships, and a portfolio which is reaping the rewards of the strong market environment", added Rob Jones.
Nirvana currently underwrites across Media, Technology and Cyber risk classes, but plans to scale through organic growth, team hires and acquisitions.
Jones formed Nirvana Risk Partners in 2017 as a division of the Castel Underwriting Agencies MGA formation platform.

by Yana Keller