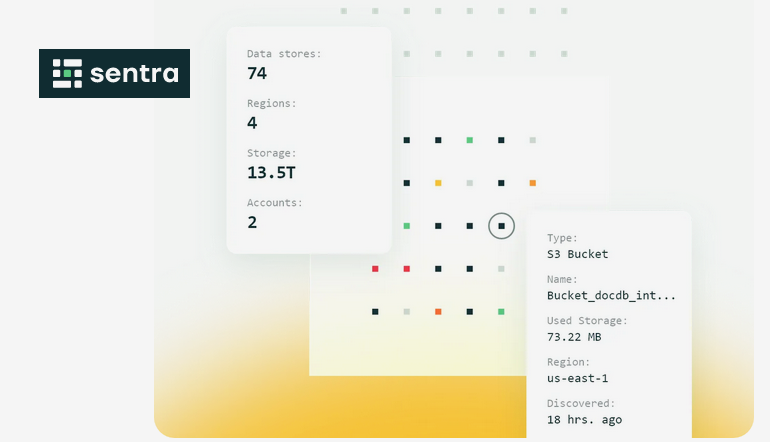 Sentra, a cyber cloud data security company, announced the completion of a $30 million Series A funding round led by Standard Investments, with participation from Munich Re Ventures, Moore Strategic Ventures, Xerox Ventures, INT3, Bessemer Venture Partners, and Zeev Ventures. To date, Sentra has raised to over $53 million.
This capital will help Sentra accelerate plans to enable organizations to get the most out of their data by keeping it secured at all times.
Founded in 2021 and headquartered in New York City and Tel Aviv, the startup helps organizations discover and remediate the top data security risks in their public environments.
Its solution automatically detects if sensitive data is vulnerable due to misconfigurations, over-permissions, unauthorized access, data duplication or other security issues.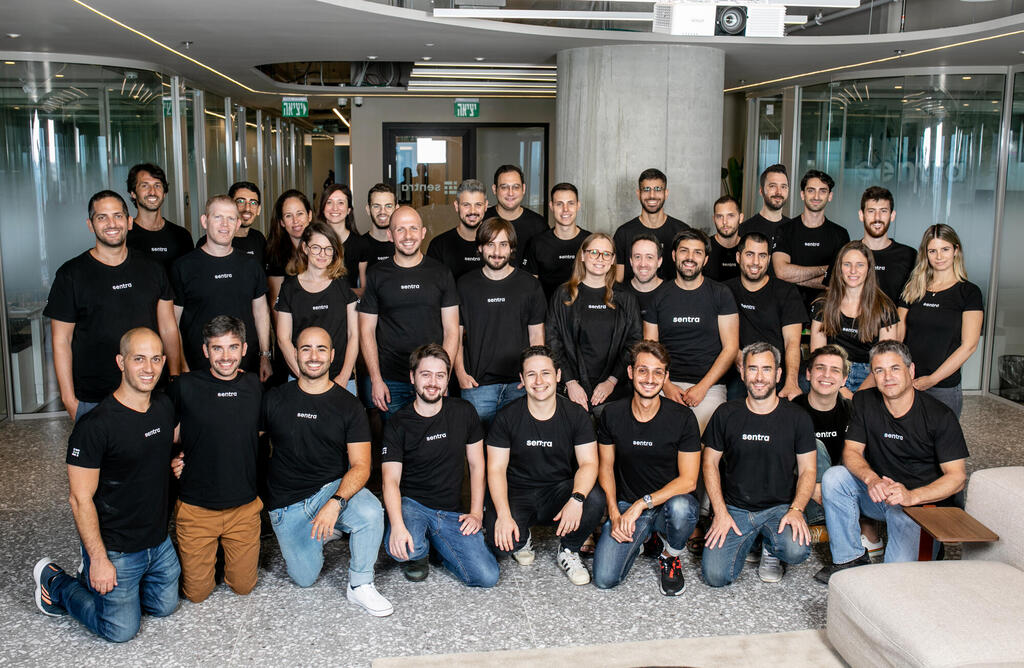 Sentra — which was co-founded by Regev, Asaf Kochan, Ron Reiter and Yair Cohen, all former members of the Israel Defense Forces' elite intelligence unit — mainly targets cloud-native, medium- to large-sized organizations that have a large amount of data, ranging in the multiple petabytes. Regev didn't say how many customers the company currently has, nor volunteer revenue figures. But he said that Sentra plans to expand its 40-person workforce by "a couple dozen" by the end of the year, indicating some optimism around growth.
As a long-time investor, we have the utmost trust in Sentra's team to meet these challenges and lead the cloud data security space

Amit Karp, partner at Bessemer Venture Partners
By default, Sentra also attempts to label data assets containing proprietary data, including customer data, HR data and intellectual property. When it detects assets with a weak security posture (e.g. misconfigurations and compliance violations), Sentra can optionally send alerts or apply built-in data security policies.
By 2025, Gartner estimates that more than 95% of new digital workloads will be deployed on cloud-native platforms, up from 30% in 2021. The motivation is convenience partly — cloud platforms can be accessed from anywhere, ideal for the remote or hybrid workforce. But it's not all sunshine and rainbows. The cloud also widens exposure to the threat of data breaches.
According to a recent Statista survey, data loss and leakage in the public cloud are among companies' top concerns where it concerns their tech stack. Meanwhile, a whopping 93% of organizations are worried about human error causing the accidental exposure of their public cloud data.
CEO and co-founder Yoav Regev says that the new cash will be put toward product development and expanding Sentra's footprint beyond the U.S., where it's headquartered.
The promises of flexibility make the cloud one of the most amazing technological advancements in recent memory. However, this flexibility means that organizations can easily lose control and visibility of their most sensitive information

Yoav Regev, co-founder and CEO of Sentra
"Our solution solves this problem by ensuring that organizations prioritize the protection of this sensitive information while keeping up with business demand and the speed of data in the cloud."
After connecting to an organization's cloud environments, Sentra's software attempts to find all sensitive data — including personally identifiable information and passwords — and understand who has access to it and how it's being used. Leveraging algorithms as well as contextual data like access patterns and metadata, Sentra automatically detects when data's duplicated, changed or moved across regions or networks and kicks off remediation steps if necessary.
Security teams get data access graphs that show who has access to what data and how, exactly, that access was granted.
With the growing complexity of securing information in today's data-driven economy, Sentra's experienced leadership team and impressive product innovation engine make them extremely well-positioned to address this urgent need at scale.

Yaron Ben David, chief digital officer, Standard Industries
In the 18 months since its founding, Sentra's clear vision and operational efficiency have quickly translated into real value for customers, making its security solution critical to the modern cloud data stack. The need for Sentra's solution is going to continue to grow as organizations further embrace digital transformation.
Data and engineering teams are the ones moving this data around. And that's actually a good thing. We want them to leverage the flexibility of the cloud to do amazing things for the business. Security should enable this work, not slow it down. At the same time, we need to make sure the data is secured. This is what we're building. A data-centric future where we keep the data secure and enable the business to reach new heights.

by Peter Sonner