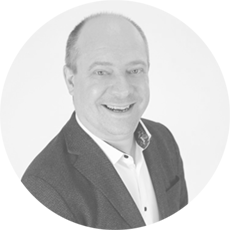 Chris Royles – EMEA Field CTO at Cloudera
Chris Royles – a Senior Thought Leader in Technical Strategy. Career experience in complex systems, data and analytics, organisation and skills development. Our Vision at Cloudera, we envision a world where everybody can quickly and easily access the data-powered information and insights they need — in just a few clicks.

Our Plan is to deliver the Enterprise Data Cloud, providing both Security and Accessibility where data is managed. We are executing that plan with our customers in helping them transition to a modern native cloud running elastic, self-service, end-user analytical experiences.

Domain Knowledge of:
– Information Management, Governance, Security, Analytics and Machine Learning
– Open Data and delivering value from web-scale open and public sources
– Cloud Services across Infrastructure, Platform and Service.