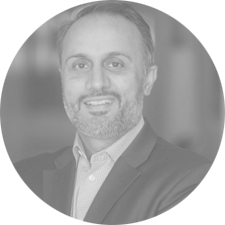 Harpreet Sidhu – Senior Managing Director Accenture Security (North America)
Harpreet Sidhu is the Global Managing Director for Accenture's Managed Security Services, with over 23yrs of experience in managing and delivering complex global programs, building successful teams, helping clients prepare, accelerate, and operate their cyber programs.
Harpreet has deep expertise in security architecture, cloud and infrastructure security, identity & access management, cybersecurity operations, incident response and recovery, and risk management. Harpreet is also a Quality Assurance Director on some of the largest and complex security transformation and operations engagements across Accenture.

Specialties: Cybersecurity Operations, Threat Intelligence, Cloud & Infrastructure Security, Big Data Security, Security Analytics, Data Security / Privacy, Encryption/Cryptography, Security Architecture, Identity & Access Management, Security Information & Event Monitoring (SIEM)/XDR/MDR/EDR, Compliance Regulations (PCI-DSS, NERC CIP, SOX, GLBA), Data Security Standards and Policies, Infrastructure Project Management, and Program Management.