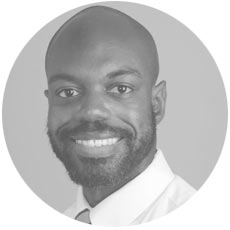 Leroy Terrelonge – VP – Cyber Risk Senior Analyst at Moody's Investors Service, CEH | Security+ | CISSP
Leroy Terrelonge is a Vice President and Senior Analyst in the Cyber Credit Risk Group at Moody's Investors Service, where he is responsible for creating and executing a cyber-risk analytics and research agenda, as well as developing approaches for the assessment of cyber risk. He co-leads the group in producing timely and relevant research on cyber risk for the market, and he helps credit analysts and investors understand and articulate the impact of cyber risk on financial performance.

Leroy has more than 16 years of risk experience working in government, education, tech startups, and corporates. He speaks Russian, Persian (Farsi, Tajik, Dari), Spanish, French, Arabic, Kazakh, and Jamaican Patois, and worked in the U.S. Intelligence Community for 8 years. He has also lived, worked, and conducted research in Central Asia, highlighted in a chapter he authored in the book "Language Change in Central Asia."

Leroy graduated from the Fletcher School of Law and Diplomacy (Tufts University) with a Masters in International Business. He also holds an A.B in Near Eastern Languages and Civilizations cum laude from Harvard University. He was a PiA fellow in Almaty, Kazakhstan from 2011 to 2012.

Leroy's professional interests include cybersecurity, risk consulting, business in emerging and frontier markets, international security, and foreign language translation.