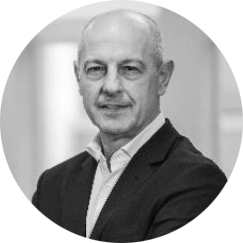 Miro Parizek – Principal Partner Hampleton, Tech M&A and Growth Financing
Miro Parizek – M&A and corporate finance advisor for transactions in IT industry. Managed scores of transactions spanning four continents for clients from seventeen countries.

In areas as diverse as Autotech, APS, business intelligence, BPM, call-center, compliers, design collaboration, e-commerce, embedded systems, ECM, eLearning, enterprise systems management, ERP, GRC, GPS, identity management, IT services, HCM/HR, MRP, near-shoring, product managment, PLM, SAN, SCM, talent management, telecommunications, unified messaging, video processing, VoIP. Preceeded by a decade of operational experience as an entrepreneur in the software industry.

Specialties: mergers and acquisitions, high-growth companies, corporate development strategy.