Aon announced the expansion of its Climate Risk Advisory function across the firm's Risk Capital capability, to further serve clients' advanced risk analytics needs in both Commercial Risk Solutions and Reinsurance Solutions.
The expanded service will continue to be led by Liz Henderson, global head of Climate Risk Advisory for Risk Capital.
Launched within Reinsurance Solutions in May 2023, Aon's Climate Risk Advisory practice helps clients with their climate-related financial risks, with an initial focus on financial institutions, public sector entities and firms with large real estate holdings.
The practice delivers an end-to-end approach to climate model and risk program evaluation; asset resilience assessments and engineering insights; due diligence; and reporting and disclosure support.
In addition to Henderson's expanded role, further leaders have been named within Climate Risk Advisory, effective immediately and reporting to Henderson:
Will Bruce, previously climate consulting leader for Aon's Global Risk Consulting, now serves as Global Head of Consulting.
Megan Hart now serves as Global Head of Analytics and Collaborations.
Dan Raizman now serves as Global Head of Client Engagement.
As climate drives new extreme weather records, clients are looking for help quantifying the impact of climate and making better decisions to mitigate and transfer the risk

Andy Marcell, CEO of Risk Capital at Aon
"This step will enable us to deliver advanced climate analytics across our corporate and insurer clients that allows them to understand the unique position of their business through better risk quantification, positioning them to be increasingly strategic around how they access capital and achieve their business goals", Andy Marcell, CEO of Risk Capital at Aon says.
Aon has deployed climate risk consulting capabilities for several organizations, including several large mortgage lenders in the U.S. In addition to financial institutions and governments, Aon is also bringing these capabilities to companies in energy, construction, and food and agriculture.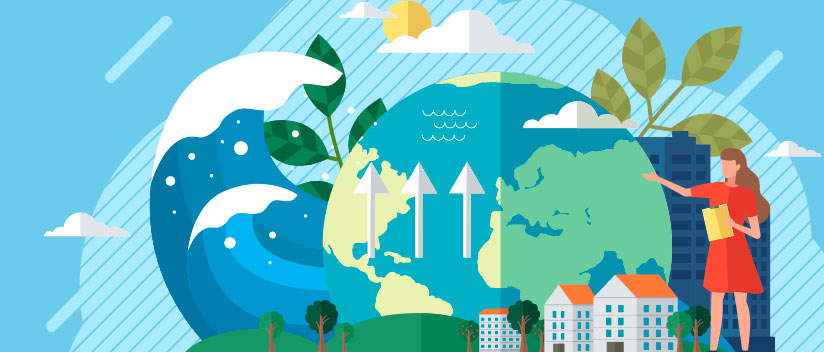 Henderson has 20 years of experience in risk analytics and has led U.S. Catastrophe Analytics, providing re/insurers with modelled insights to better understand their catastrophe risk – a major driver of balance sheet health.
She now reports to Paul Shedden, who was named head of advanced risk analytics for Risk Capital in August 2023.
This structure further strengthens collaboration and innovation across the analytics and broking capabilities of both Commercial Risk Solutions and Reinsurance Solutions and harnessing Aon's technical expertise among data scientists, catastrophe modelers and actuaries.
The expansion of Climate Risk Advisory is integral to our commitment to scale innovation across advanced risk analytics, leveraging our firm's deep experience in delivering data, technology and expertise

Paul Shedden, head of advanced risk analytics for Risk Capital
"Liz and her growing team are skilled advisors on how organizations can adopt, interpret, translate and implement climate data into existing workflows and business decisions, providing a true differentiator as our clients navigate emerging volatility."

by Yana Keller