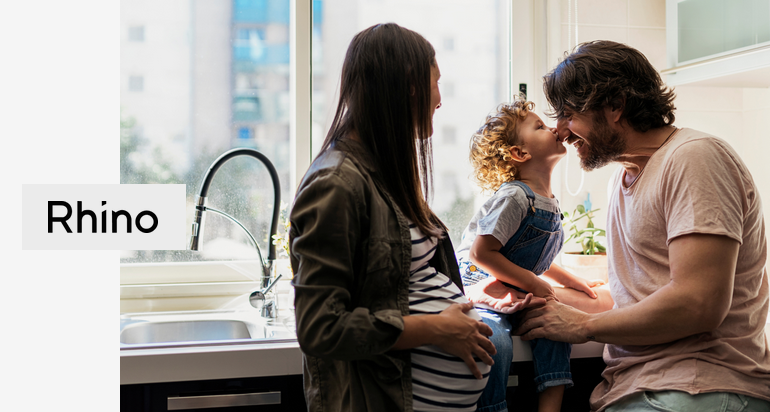 Security deposit alternative insurtech Rhino is exploring $40mn fundraising round in what could end up being a massive down round compared to the ~$500mn valuation the startup disclosed in 2021 when it raised $95mn, according to Coverager.
If Rhino ends up raising at a $1 bn valuation, investors accepting these terms will convert into the round at a $100mn valuation.
And if Rhino ends up raising at a lower valuation, say $60mn, then investors accepting these terms will convert at a price of $48mn due to the 20% discount.
Farvahar Capital has been retained by Rhino to explore options to continue capitalizing its rapidly growing business. To this end, Farvahar has put together a broad variety of hypothetical deal structures.
Ankur Jain, the co-founder and chairman of Rhino, said that the startup won't need to raise additional capital following the $95mn round.
He also said that Rhino would be on track to hit $100mn in contracted revenue by Q3 2021, but based on numbers this milestone wasn't achieved on time.
Jain is also the CEO and founder of Bilt Rewards, the loyalty program/credit card startup which recently closed a $150M round at a $1.5 billion valuation. Bilt was launched in June 2021, and less than 90 days post-launch, the program rolled out across 2M+ rental units.
In 2022, Rhino claims to have reached $78M in gross written premium, and in August 2022, it said it had $102mn in annualized GWP. Overall, Rhino says its product is available in 2.5mn homes and that it sold 384k policies.
Rhino has a fund dedicated to paying some claims its underwriting partners have or would have denied.
Security deposit alternatives, which offer landlords protection in cases of excessive damage and unpaid rent, are often described as noble solutions empowering renters, but in many instances, they empower landlords and their property managers.
At Rhino, up until recently, every claim submitted by Highmark Residential, one of the largest property management companies in the US, would be paid. There is also the case of fraud – one property management company submitted a carpet cleaning claim, providing a photo of the stained area.
That property management company would end up using the same photo to submit carpet cleaning claims for several dozen units until Rhino's team realized what was happening.
Rhino has big plans and the big vision is to offer a one-stop-shop for renters, from finding an apartment to seeing if they'll be approved.
After stating again and again that it wants to free up $45 billion in security deposits and put cash back into renters' pockets, the startup announced the acquisition of Deposify, a company offering pay and hold rental deposits services.
by Peter Sonner